Harnessing the Power of Social Media Marketing: A Case Study of an IT Company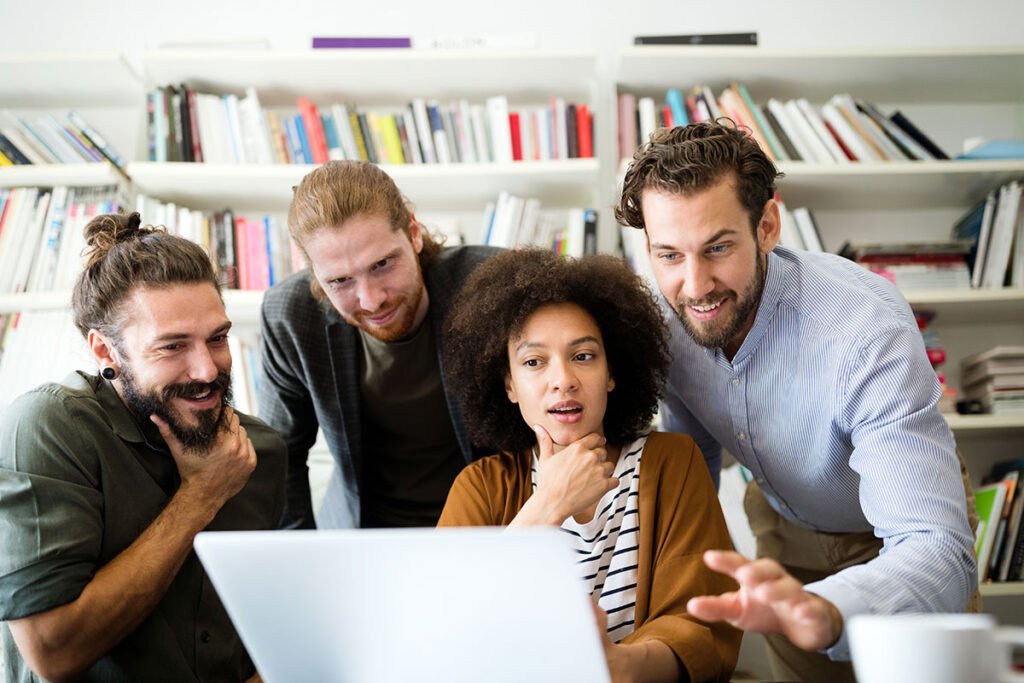 Welcome to the exciting world of social media marketing for IT companies! Today, I'm thrilled to share a compelling case study with you, highlighting how an IT company successfully utilized social media to create a strong brand presence and establish itself as a leader in the industry. So, let's delve into the details and explore the strategies that led to this remarkable achievement.
Understanding the Significance of Social Media Marketing
In the digital age, social media has become an integral part of our lives. It offers unparalleled opportunities for businesses to connect with their target audience, build brand awareness, and foster engagement. Recognizing this, the IT company decided to leverage the power of social media marketing to drive its growth and success.
Crafting an Effective Social Media Strategy
To achieve outstanding results, the IT company devised a comprehensive social media strategy tailored specifically to its industry. Let's delve into the key steps involved in their success:
Step 1: Defining Clear Objectives
Before diving into social media marketing, the IT company established clear and measurable objectives. These objectives were aligned with the overall business goals and included enhancing brand visibility, driving website traffic, generating leads, and establishing thought leadership in the IT industry. By defining these objectives, the company had a clear roadmap to guide its social media efforts.
Step 2: Identifying the Target Audience
Understanding the target audience is crucial for any marketing campaign. The IT company conducted in-depth market research to identify its ideal customers, their preferences, pain points, and online behaviors. This knowledge helped them create highly targeted and relevant content that resonated with the audience's needs and interests.
Step 3: Content Creation and Curation
To engage the target audience effectively, the IT company focused on creating and curating valuable content. They shared informative blog posts, whitepapers, case studies, and industry insights to position themselves as a trusted source of information. In addition to original content, they also curated relevant content from industry influencers and thought leaders. This mix of original and curated content helped them provide a diverse and comprehensive feed to their followers.
Step 4: Consistent Branding and Visual Identity
Consistency in branding and visual identity plays a crucial role in building a strong brand presence. The IT company ensured that its social media profiles, posts, and visuals were aligned with its brand guidelines. They maintained consistent branding elements such as logo usage, color schemes, and typography across all social media platforms. This cohesive branding strategy helped them establish a recognizable and professional image in the industry.
Step 5: Engaging with the Community
Social media is not a one-way street; it thrives on interactions and conversations. The IT company actively engaged with its followers by responding to comments, messages, and inquiries promptly. They participated in relevant industry discussions, joined Twitter chats, and hosted live Q&A sessions to establish themselves as approachable experts. By fostering meaningful conversations and providing valuable insights, they built a loyal and engaged community around their brand.
Step 6: Harnessing the Power of Visuals
In the fast-paced world of social media, visuals play a vital role in capturing attention. The IT company recognized this and invested in creating visually appealing graphics, infographics, and videos to complement their content. These visuals not only helped convey complex information more effectively but also increased the shareability of their posts, amplifying their reach across social media platforms.
The Results: Establishing Brand Leadership and Industry Recognition
Now, let's explore the exceptional outcomes that the IT company achieved through their strategic social media marketing efforts: 
Key Takeaways for Your IT Company's Social Media Strategy
Based on this remarkable case study, here are some key takeaways that can help you harness the power of social media marketing for your IT company: 
Set Clear Objectives

: Define measurable goals that align with your overall business objectives.

 
Know Your Target Audience

: Conduct thorough market research to understand your ideal customers and tailor your content to their needs.

 
Create Valuable Content

: Share informative and engaging content that establishes you as an industry expert and thought leader.

 
Maintain Consistent Branding

: Ensure your social media profiles, visuals, and messaging align with your brand identity.

 
Engage and Interact

: Actively engage with your followers, respond to comments and inquiries, and foster meaningful conversations.

 
Leverage Visuals

: Invest in visually appealing graphics, videos, and infographics to captivate your audience and increase shareability.

 
By implementing these strategies and learning from this successful case study, you can position your IT company as a leader in the industry, create a strong brand presence, and drive growth through social media marketing. 
Remember, social media is a dynamic and ever-evolving landscape, so stay updated with the latest trends, experiment with new strategies, and consistently deliver value to your audience. 
Best of luck on your journey to social media marketing success!